Search by size to see what is in stock.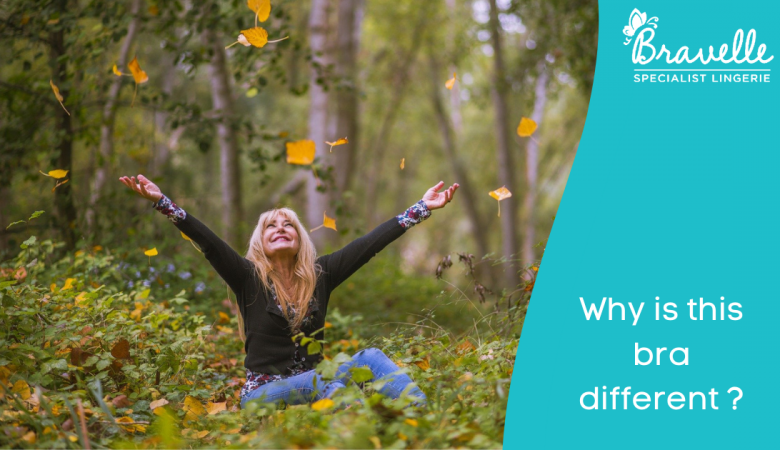 News / November 04, 2020
This is a question that we are often asked by our first-time customers. You may be used to buying a particular style and cut but after surgery selecting the correct bra for you will be more important than ever.
Pockets to hold a breast form
Our bras come with discrete pockets to hold your breast form or partial shaper in place. The pockets are designed to hold a breast form in place in a way that looks natural and feels comfortable. All our bras have bilateral pockets, meaning pockets on both sides of the bra, allowing them to be worn by someone who has surgery on the left or right side or indeed on both sides. Pockets are elasticated to allow ease of access when inserting or removing your breast prosthesis.
Wider straps for comfort
Straps tend to be a little wider on post-surgery bras for maximum support and comfort. Straps are almost always adjustable to allow you to get the perfect balance between the natural breast and your breast prosthesis. Mastectomy bras are usually non-wired to allow for maximum comfort. The under band tends to be a little wider on our non-wired bras which offers support and comfort. In addition, the side wings on our post-surgery bras are wider than on an average bra, this helps to cover any scarring and provides a comfortable fit.
Post-surgery comfort and fit
Post-surgery bras are higher cut on the décolleté. This allows the breast prosthesis to fit securely and snugly in place and to be completely encased in the bra cup. The décolleté is elasticated for flexibility allowing the bra to sit comfortably against your chest wall.
Why buy post-surgery swimwear?
Post-surgery swimwear styles are generally cut slightly higher on the neck. This provides security and allows you to wear your swimwear with the utmost confidence. Necklines come in round, v-neck and extra high neckline shapes to suit all tastes. Just like post-surgery bras, our post-surgery swimwear comes with pockets on both sides and comfortable, supportive straps.
At Bravelle we want to offer you a range that promises extreme comfort and style. Our bras are specifically designed to offer comfort after a mastectomy or partial breast surgery. Made from the softest fabrics, we test new styles before stocking them to ensure we choose the best products for you. Arrange your fitting today.