Search by size to see what is in stock.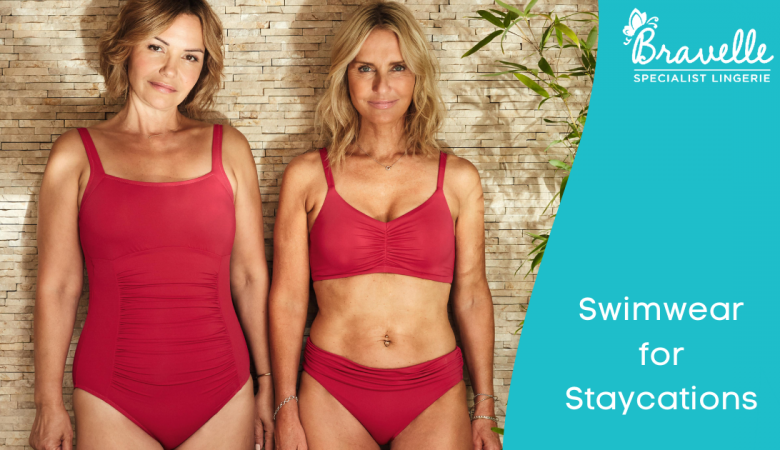 News / November 04, 2020
While having a chat in the shop the other day, we realised that we wore our swimwear more often in 2020 than previous years. Isn't that amazing?
Like the rest of you, we did not fly away to our usual sunny destinations and laze by a pool. We holidayed at home in Ireland and enjoyed every minute of it. We discovered new hotels that were short drives from our homes. As the rain fell outside, we relaxed in the hotel swimming pool and spa. When the sun decided to shine, we arrived on the beach with our towels and books. We spent weekends in Ireland visiting beaches we had not been on since we were children ourselves.
Swimwear that flatters
Something else we discovered was that treating ourselves to a well-designed swimsuit made us even more confident at the pool or beach. It is lovely to spoil ourselves at a great hotel and we will all feel better in smart swimwear.
Why is our swimwear a little different from others?
At Bravelle, we offer top designs in mastectomy swimwear. If a customer has had breast cancer surgery, she may have uneven breast or reconstruction and the fit and feel of a new swimsuit is particularly important. We use our specialised bra fitting experience to supply post-surgery swimwear can will flatter the figure and give you confidence.
The styles are slightly different as they are mostly designed to be higher on the neck. These styles will make you feel secure in the water or while drying out on the beach and enjoying the sun. You can have confidence in the fit as there will typically be slightly wider straps. The pockets on all our range of post-surgery swimwear will have pockets like our bra range, on both sides to suit any requirements. With your new swimsuit, bikini or tankini you will desire comfort and support but you should not compromise on style. Bravelle now offer an online service so you can have your new swimwear delivered to your home. Why not start planning for your next staycation, or holiday abroad, with a brand-new swimsuit.