Search by size to see what is in stock.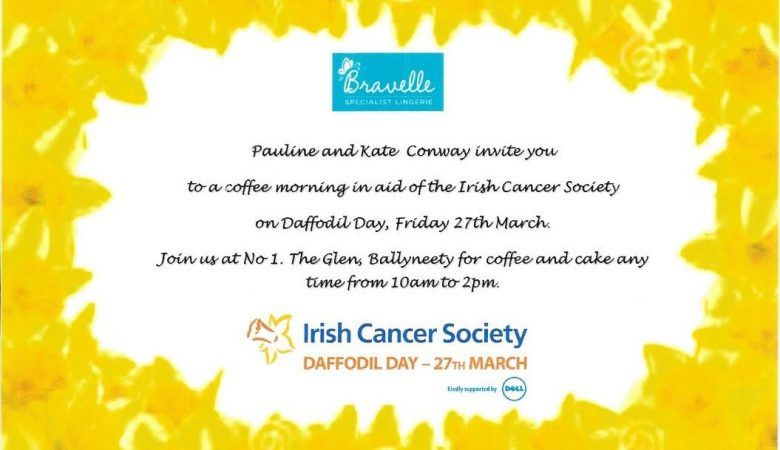 News / March 23, 2015
Daffodil day 2015 is fast approaching. We are doing our bit to support the Irish Cancer Society by holding a fundraising coffee morning on Friday 27th March from 10am to 2pm. Join us for tea and cake on the day and help raise some much needed funds for a wonderful charity.